Official licensed product of the NHL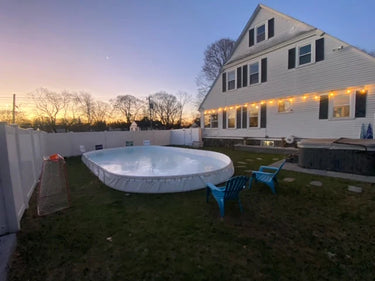 When deciding to invest in an outdoor rink, you can look at a benefit-cost ratio all you want. However, there have been days when we've been home and all my son is doing is spending time on the rink. That to me is something you can't put a cost on. When I'm thinking about whether I made the right decision purchasing a YardRink or the right decision to level our yard, I remember that it's exceeded our wildest expectations because our son is practicing and having fun.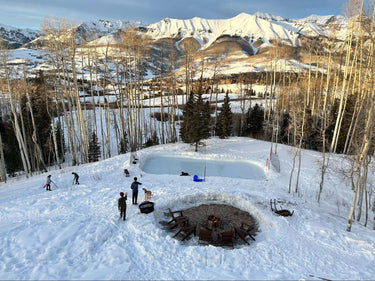 For all the expected benefits of creating an outdoor space for my kids, I didn't fully understand the magnetic attraction it would provide our neighborhood. We welcomed anyone who wanted to skate to come by and enjoy it with us.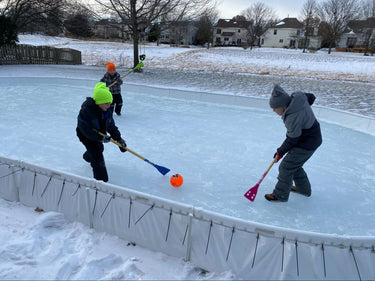 Winter gets a bad reputation compared to the other seasons, but I think that is because people haven't found enjoyable activities to do outside. It's understandable that nobody likes standing outside in the cold, but it's an entirely different experience when you are out skating on the rink with your kids and having fun. Staying active during the winter can be challenging, but YardRink has solved that problem for our family. With this fun and easy-to-use rink, we're able to spend more quality time together outdoors, even during the colder months.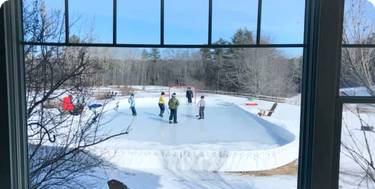 Great backyard setup. We enjoy the view from the bedroom! The family has been enjoying the rink this season. I like your design for many reasons. It's badass and has been holding strong. It's pretty sweet. So far it's been a great product. Cheers!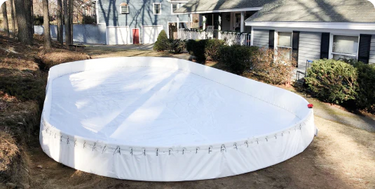 Love, love, love this setup and design!!! We just installed our rink in our yard and it's awesome. Our kids are so excited for this winter and skating in their own yard. We can't thank YardRink enough!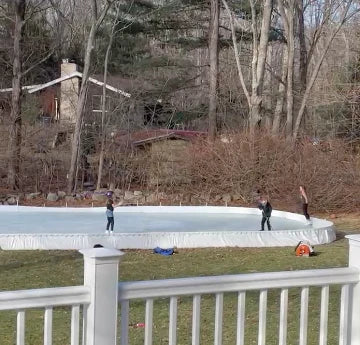 One of the best family experiences we've created over the past five years is incorporating a YardRink into our backyard. The opportunity for our kids to get outdoors to burn energy, be social with each other and friends, and learn to skate was very appealing. Investing in a YardRink feels like all the same reasons we invested in a trampoline for warmer-weather fun.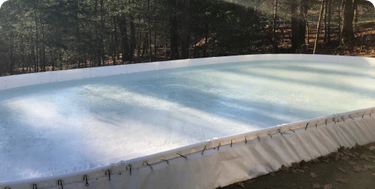 This is so much better than the last rink! Watching the puck whip all the way around the corner is amazing.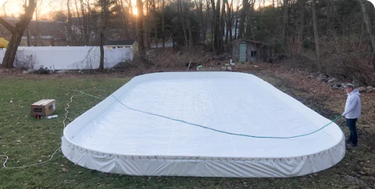 A few hockey dads came by after I built it and said, "Whoa... what a beauty!" My brother was equally impressed. It's just so cool!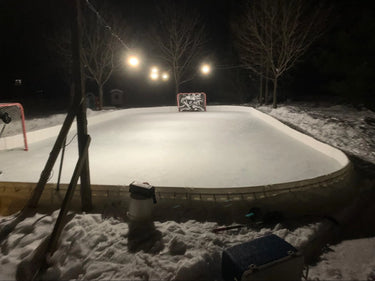 When we set the rink up, my thirteen-year-old son eagerly helped, especially with zip-tying the tarp to the rink's exterior. As a first-time backyard rink owner, I had moments of uncertainty, but the final product exceeded my expectations. I particularly appreciated the rink's design, as the boards created a smooth surface for the puck to glide around without getting stuck.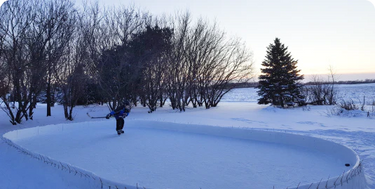 The boards are filled with water, creating fantastic stability for the rink. It's one of the reasons YardRink is the Preferred Back Yard Rink of XG Hockey.